Corporate worship of our Triune God is central to our life as Christians. Everyone is welcome at Saint James and we encourage all visitors to experience and engage in any of our worship offerings.
Please take a moment to browse the many parts to the worship life of Saint James. Maybe your calling is found in one of these ministries.
Worship is at the heart of all that we are and do as members of the Body of Christ. The truth in which we live and the foundation upon which we build is Jesus Christ; in this knowledge we embrace the future with boundless hope.
---
Girls and boys aged 12 through college age are invited to assist the pastors during worship services as "attendant at the Lord's Table". Contact Lisa Rehm for more information on training and scheduling!
---
The altar guild serves by setting up the altar and the credence table for Holy Communion. They also put the appropriate hangings are on the altar, fill all the candles, and the proper elements are prepared. After the service, the teams take down the altar and wash all the vessels and put them away. Currently, the Altar Guild is composed of 3 teams with 4 women who set up the altar for all services held in the Church or Ministry Center. There are 7 women who iron the linens used for all the services. The altar guild is also responsible for assisting in weddings and baptisms, Easter, Thanksgiving and Christmas needs. We will work with and train you as we serve together! Contact for more information!
---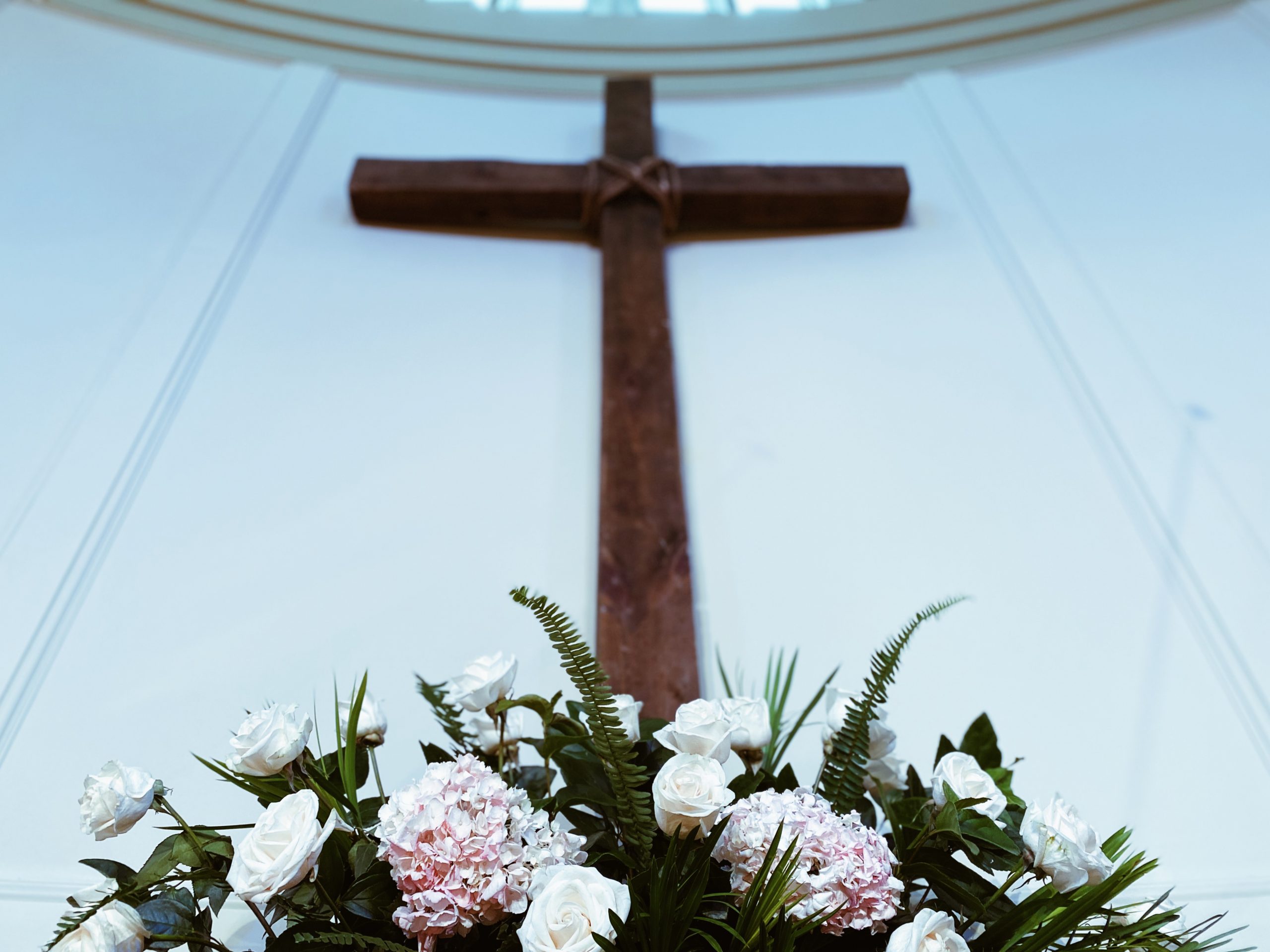 This team is a formed group of women who make the flower arrangement for the altar in the church every Sunday and make arrangements in the Ministry Center when they are requested. They also serve by decorating the church and Ministry Center for Advent, Christmas, Palm Sunday, and Easter.  We provide altar arrangements for funerals and for memorials when requested. We welcome newcomers to our team as we create together to add to the beauty of our worship services.
---
Our Welcome team serves by greeting those coming into worship as well as participating within the service as ushers. Their smiling faces are some of the first you will see as you walk into church Sunday morning as the hand out bulletins, assist in finding seating. The also take up the offering and assist in directing Communion! After worship, they conclude by assisting in any clean up needed. Anyone can join! Contact Sue Morrison for more information about the traditional service welcome teams or contact Judy West to join the welcome team in the Ministry Center!