Women's Ministry at Saint James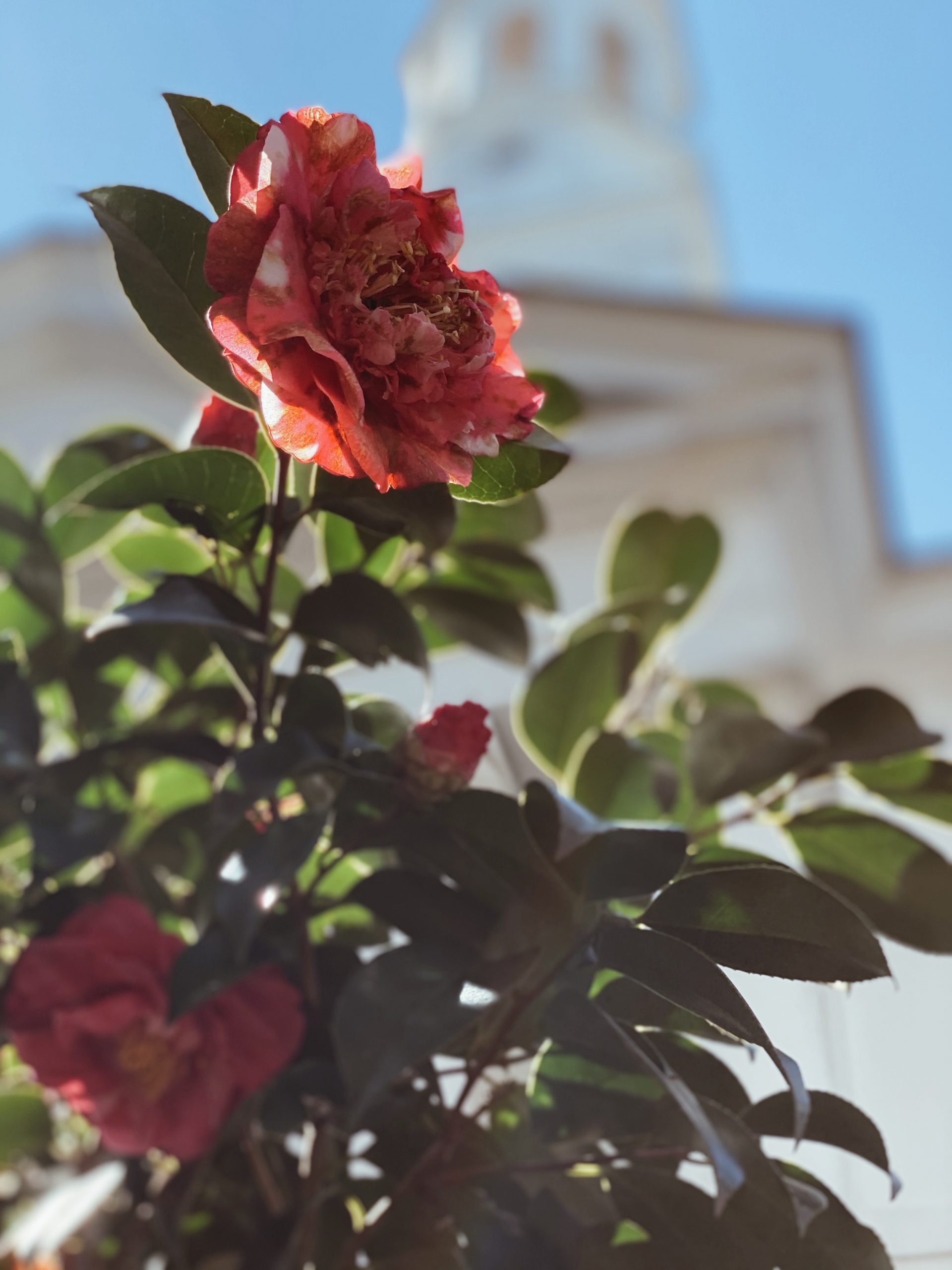 "He said to her, "Daughter, your faith has made you well" (Mark 5:34, NLT).
Friday Morning Bible Study
We meet Friday mornings from 9:30 to 11:30, September through May, to study God's word and how it applies to and enriches our lives. This study is open to women of all ages from Saint James as well as other churches! Please contact us if you're interested in participating.
Daughters of the Holy Cross,
Ruth Chapter
We study the Word of God to grow in faith.
We share the Gospel and believe it's God's desire that we be in community with others.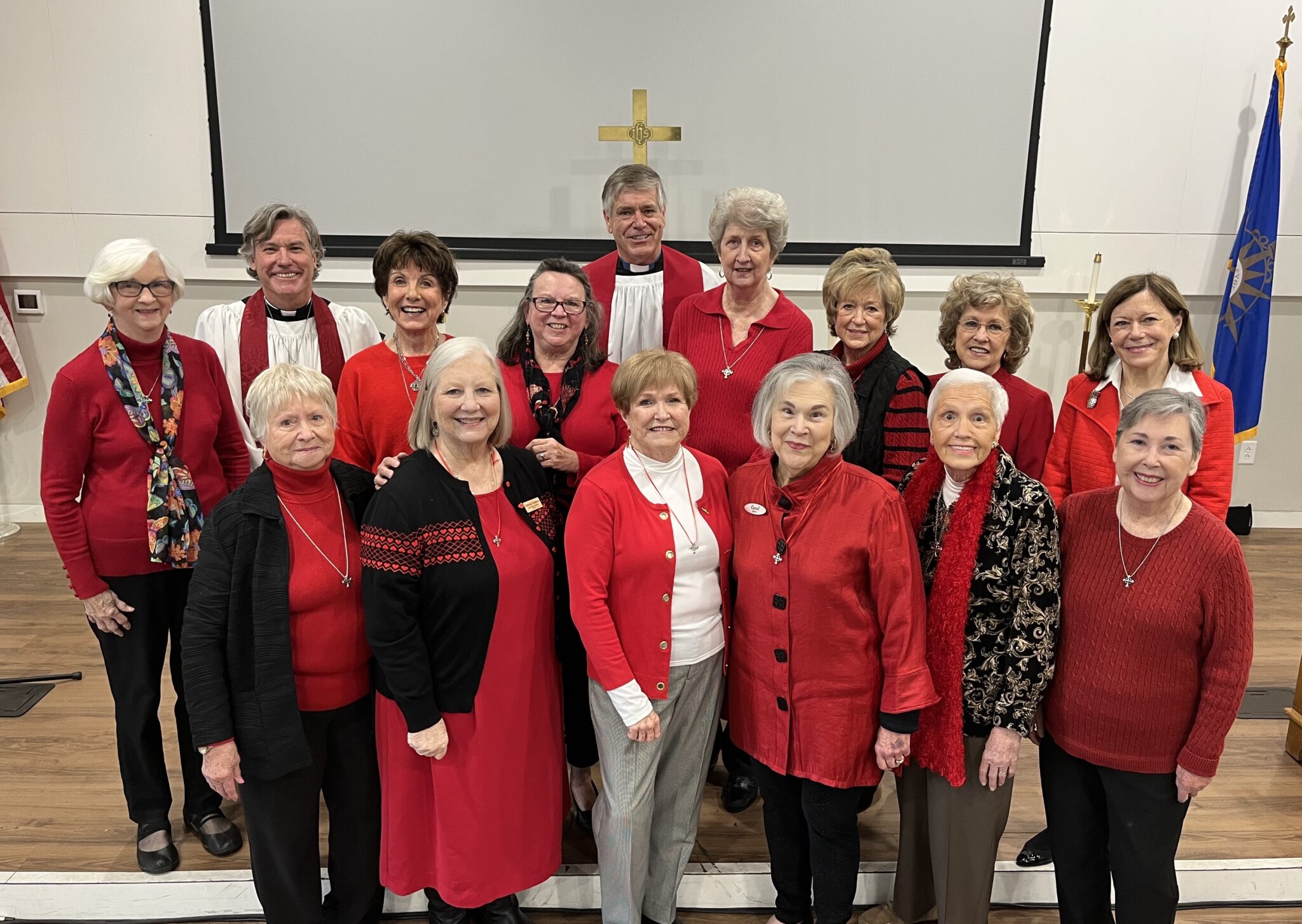 The Daughters of the Holy Cross (DHC) is an Anglican-affiliated national order of women who take a vow to Pray, Serve, Study, and Evangelize.
They carry out this Rule of Life and support Saint James Anglican Church by praying for the clergy, church staff, congregation, and beyond. All prayers are confidential.
Daughters volunteer to serve the church and complete various projects throughout the year.
Each Daughter wears the Cross of the Order as a symbol to those she meets that she is a Christian.
Each chapter has a chaplain, and the national order is overseen by a twelve-member Provincial Council. Prior to becoming a Daughter, each applicant completes a training program and a three-month period of discernment.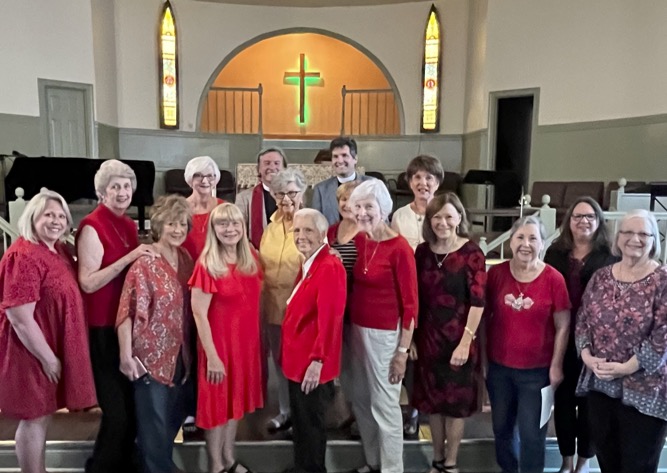 The Daughters of the Holy Cross will begin discernment classes in September for anyone who is interested in becoming a member.
If you are interested or would like to know more, please contact Maxine Swafford, hmssandmds@comcast.net

Saint James Anglican Church hosts the Ruth Chapter.
Time: Monthly meetings are at 6:00pm on the second Tuesday of every month. Daughters have several opportunities throughout the year to attend DHC workshops and conferences.
Costs: Modest annual dues, and purchase of the Order's cross.
Chaplain: Rev. Richard Grimball.
President: Maxine Swafford
Women's Mountain Retreat
This event is an intergenerational, fun time of fellowship, teaching, and praying. We stay in the Bartel's Mountain Cottage, near Hendersonville, NC.; each person is asked to pay $25 to over expenses and also to help with meals. It is limited to 11 women per trip. For more information contact Virginia Bartels.
Saint James Women's Bazaar
This major fundraising project of the Women of Saint James typically happens in mid-October of each year and all the monies raised go to missions. Any women at Saint James are more than welcome. Dozens are needed to help set-up, work during the bazaar and clean up afterwards. (Men help too). Hundreds of items, baked goods, furniture, art and more are donated for the bazaar.